WE PROVIDE
operation and use of the largest physical and IT infrastructure as a unique environment for the development and testing of new services and solutions
Physical infrastructure
A modern fleet
Optimal process management
Daytime and night time distribution
Packaging and warehouse logistics
Customs clearance services
Cross dock (transhipment) services
Road, air and maritime transport
Collective transport
…
IT infrastructure
State-of-the-art data centers (DCaaS – DataCenter as a Service)
Cloud services (IaaS, PaaS, SaaS)
Different IT platforms
E-substitution (e-delivery, digitization, e-archiving)
Security services
Rental of hardware and software
Pay-as-you-grow
…
employees in post offices
km of communication links
physical / virtual servers
WE SEARCH
ambitious domestic and foreign startup teams and companies for the development of innovative solutions and services in the key strategic areas of the Pošta Slovenije Group
New business models
New and disruptive technologies
Better user experience
Sharing economy
Big Data, IoT, M2M, AI
Digital transformation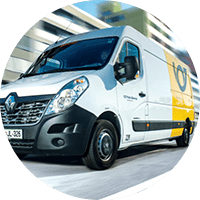 Delivery optimization
We are looking for innovations in the field of parcel acceptance (first mile) and parcel delivery (last mile), alternative forms of delivery and alternative approaches to business and process implementation (eg self-propelled vehicles, crowdsourcing, etc.).
.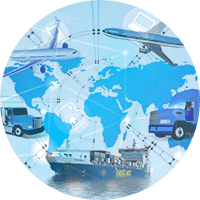 Smart logistics
We are looking for innovations in the field of smart and sustainable logistics with an emphasis on innovative logistic solutions that represent the introduction of artificial intelligence technologies into existing and potential new logistics and postal services, with the aim of speeding up, automating, reducing costs, improving user experience etc.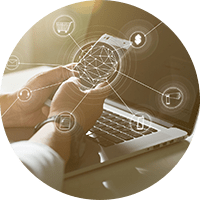 E-commerce
We are looking for innovations in the field of modern information solutions, which primarily relate to e-commerce and include new technologies (e.g. blockchain) and new business models, and are based on the principles of digital transformation.
WE OFFER
our knowledge, infrastructure and other resources as a unique environment for the purpose of research, development and innovation, while also financing the detected and proven innovative potentials
Knowledge and connections
We provide access to domain knowledge in the field of logistics, delivery and information technologies, as well as the possibility of local and global networking with professional, educational, research and other stakeholders (e.g. postal operators, IT providers, universities, research institutions, etc.).
Physical infrastructure
We offer the possibility to carry out development, research and innovation activities on a large physical infrastructure, which includes a fleet with various vehicles, logistics centers, a post office network in Slovenia, a daily personal presence at almost all Slovenian households, etc.
IT infrastructure
We offer the possibility of using information infrastructure with the largest virtualized environment in Slovenia, modern data centers and various platforms … all for the needs of development, testing and implementation of digital solutions and services.
Investments and financing
We offer the possibility of gradual or phase financing of startups in the process of efficient, lean and agile innovation and development of solutions as well as the possibility of financial investment in innovative solutions with proven potential.
TEAM
POSTARTUP of the Pošta Slovenije Group, which includes professionally qualified individuals for various fields and for working with startups, is ready for collaboration